A Whole New World Underwater

As a society, we know less about the ocean floor than we do about the surface of the moon. So, dive down into a new world to explore all the underwater surprises. See majestic creatures in their natural habitat and the whole color spectrum displayed on various species of fish. The best way to fully immerse yourself in a new area (literally), diving and snorkeling are fun and educational activities, no matter your age or experience!
The Galàpagos Islands
A quick dive to your left and you see a blue footed booby is fishing where you are snorkeling, below you feeding marine iguanas are munching away. Surrounding you is a group of sea lions playing monkey in the middle (you are the monkey in this case). Welcome to the amazing world of snorkeling and diving in the Galapagos Islands.
When to go: Since the islands are situated almost right on the equator, the weather is always temperate, perfect for year-round visits! Water and air temperatures are slightly warmer between January and June, but only by about 5°F.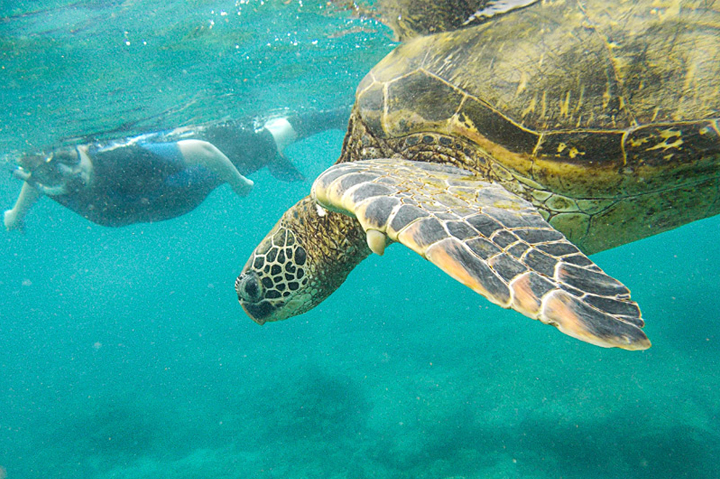 Start Planning
You do the dreaming, we take care of the rest. Call us or email us to start planning your dream adventure in the adrenaline-filled & culturally-engaging Andean region!