Exploring South America on Foot
South America is home to some of the finest hiking, walking and trekking on Earth. Colorful traditions and diverse cultures offer a glimpse into another world far from the fast pace of modern western life. Leave your laptops behind and enjoy a holiday on foot in these beautiful destinations…
Patagonia
The natural beauty of Patagonia is unparalleled. Neither the Alps nor the Rockies can compare in size or splendor to this southern gem. Whether you find yourself in Chile or Argentina, you are sure to make memories you'll not soon forget.
When to go: Peak season is December-February, summer months down south. However, the shoulder seasons of September-November and March-May offer fewer crowds and still have manageable weather conditions.
Peru
One of the world's quintessential places for hiking/trekking is Machu Picchu, Peru. Any trip to this culturally diverse country would be incomplete without setting your eyes upon the "Lost City" of the Incas. And the best way to experience it is via an oxygen-deprived trek high in the Andes!
When to go: Year-round except for February, when the trails are closed for maintenance. Peak season is April-October during Peru's version of winter. However don't fear the rainy season from November-March (except for February) as there will be fewer tourists, cheaper airfare, and at Machu Picchu (in a cloud forest) it can rain any day of the year anyway!
Ecuador
Thankfully the Andes run the entire length of the South American continent so wherever you go you are sure to find great hiking and Ecuador  is no exception. Amongst rare wildlife you will also encounter raging waterfalls and radiant wildflowers. The size and complexity of the Andes mountain range will leave you begging to come back.
When to go: Being on the Equator, year-round temperatures are very stable. The highlands of Ecuador experience their dry season from May-November so this is the best time to explore the Andes.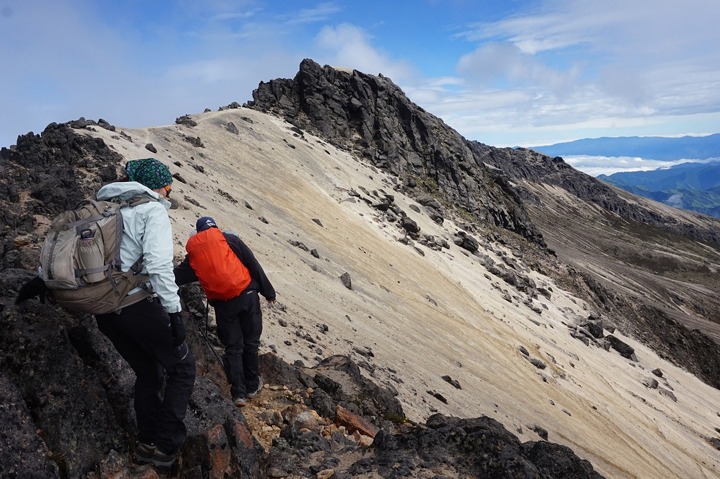 Colombia
Colombia boasts three parallel ranges of the Andes. Some have snow-capped peaks but all offer dramatic views! Colombia's northern range gave rise to the literary style called magical realism for a good reason. Sometimes you might have to pinch yourself twice to make sure what you are seeing is not in fact too good to be true.
When to go: The dry season in Colombia, and therefore the best time for hiking, runs from December-April.
Start Planning
You do the dreaming, we take care of the rest. Call us or email us to start planning your dream adventure in the adrenaline-filled & culturally-engaging Andean region!